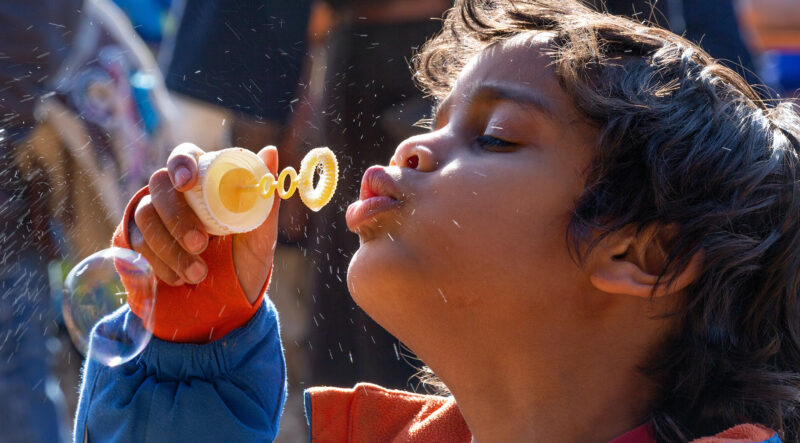 Evening Care
ACC's Evening Care Program supports parents who are attending evening classes by providing reliable and affordable childcare in a family-like environment on campus. While Evening Care takes place at the Eastview Campus, the program is available to parents taking evening classes on any ACC campus.
Evening Care provides children with:
A safe environment to explore through play both outdoors and indoors
Homework help
Nutritious snacks
Activities such as cooking, open-ended sensory and art activities, science experiences, board games, and more!
Tuition is charged on a sliding scale according to income and ranges from $1-$10 per night per family (CCAMPIS recipients may qualify for free evening care). Complete the wait list form at the bottom to get started!
The Evening Care program is associated with the Child Care and Development Department and the Children's Lab School. At times throughout the semester, ACC students may be in the classroom to observe and learn from children in a live setting. You can learn more about how these programs educate and train students to work in early childhood programs at education.austincc.edu/childdev.
Eligibility
Evening Care is provided Monday through Thursday from 5:30 p.m. to 9:30 p.m. and serves children from ages two through 10. Depending on the number of children in attendance, children may be together in one classroom or divided into groups according to their age.
Parents must be officially enrolled in ACC classes on the evenings that children attend. Parents who qualify for the CCAMPIS grant may receive child care while they study on the Eastview campus in the evening. Please note: Evening Care is closed between semesters and on ACC holidays. Check the Academic Calendar for official dates.
Curriculum
The program is flexible with both indoor and outdoor activities offering a variety of hands-on learning opportunities.
Activities such as homework help, board games, cooking and family-style snack time are designed to imitate the family setting.
Children get the opportunity to practice and learn life skills such as hand washing and preparing food.
The schedule is flexible to allow time for outdoor activities, free choice indoors, snack time, and clean-up.
You are welcome to drop off and pick up your children any time during the hours of operation based on your class schedule.