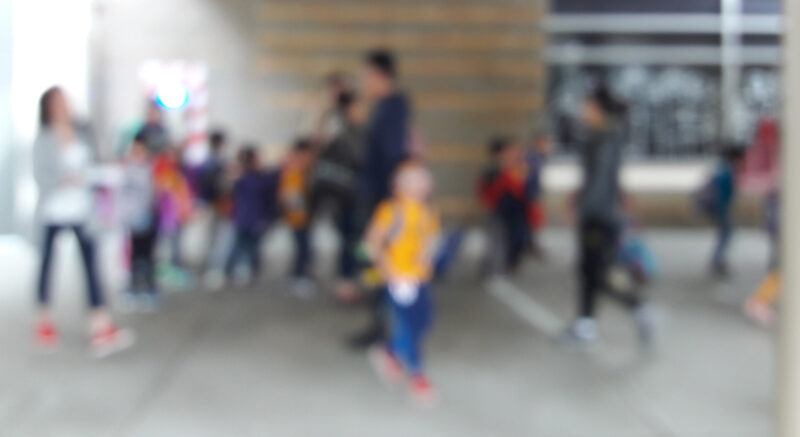 General Information
The ACC Children's Lab School serves children six months through five years of age in four classrooms. Low staff-child ratios (1:4 infants; 1:5 toddlers; 1:6 or 7 mixed age preschool) are designed to allow teachers to develop relationships with children and their families as well as to assess and plan for children's development.
The Lab School is open to ACC students, staff and faculty as well as the greater community. Siblings of current children are given priority depending upon available slots. The school's enrollment reflects the rich diversity of cultures found in the Austin community.
Children are placed in classes according to their age on September 1 of each academic year. Children who enter in the infant room stay with their caregivers for two years as the children and caregivers move-up together to the toddler room after a year in the infant class. In the older classes, the children typically remain in the same class with the same group of children throughout the entire year. Because of the mixed age groupings in the older classrooms, children may stay in one of those classrooms for more than one year. Moves to a new class generally happen at the beginning of the fall semester.
The school operates Monday through Friday from 7:30 am to 5:30 pm. The program offers only a full day, year round option.
Two nutritious snacks are served daily and the children bring their own lunches. The school provides a morning and afternoon snack served family style. Snacks are nutritious, low in sugar, fat and salt and reflect the diversity in our program. Parents provide a lunch that meets the daily food needs as outlined in the ACC Children's Lab School Food Guidelines and Lunchbox Suggestions. The school provides milk for lunch.
An Evening Care Program operates Monday-Thursday, 5:30-9:30 for children of ACC students attending evening classes. Children may attend during the hours their parent is in class.
The ACC Children's Lab School is monitored by the following agencies and organizations, and therefore responsible for compliance with standards and regulations put forth by that agency or organization:
Texas Health and Human Services
Child Care Regulation Minimum Standards Rules
A set of current Minimum Standards Rules is kept in each classroom, at the front desk and in the director's office. The Minimum Standards regulate administration; record keeping; personnel; ratios and group sizes; activities; children with special care needs; basic requirements for infants, toddlers, pre-k children and school-age children; discipline and guidance; naptime; field trips; get well and nighttime care; nutrition and food service; health practices; safety practices; physical facilities; indoor and outdoor safety active play place and equipment; swimming pools; fire safety and emergency practices; transportation; background checks; and child abuse definition and reporting.
WorkSource Solutions Child Care Services (WSCCS)
Texas Rising Star Standards


Current Texas Rising Star Standards are available upon request from teaching or administrative staff. Texas Rising Star is a state quality rating and improvement system that assesses quality by measuring child care licensing compliance; group size/ratios; caregiver-child interactions; curriculum; nutrition; indoor and outdoor environments; director and staff qualifications and training; and parent education and involvement. NAEYC Accredited programs are eligible under a "crosswalk" but are still monitored with unannounced visits twice a year by a team of child development specialists from WSCCS.
National Association of the Education of Young Children Early Learning Program Accreditation
NAEYC Early Learning Program Accreditation Standards and Items for Assessment

NAEYC Early Learning Program Accreditation Standards and Items for Assessment are available upon request from teaching or administrative staff. The program provides evidence under ten standards; relationships; curriculum; teaching; assessment of child progress; health; teachers; families; community relationships; physical environment; and leadership and management.