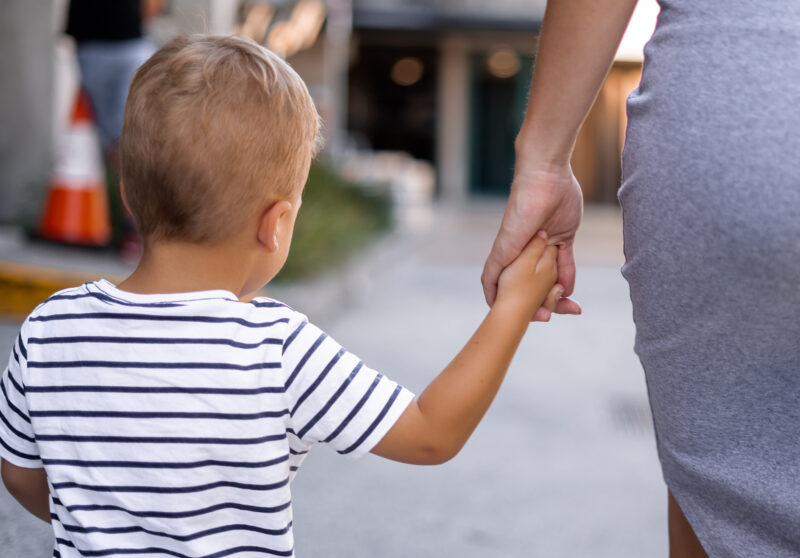 Family Involvement
Parents are encouraged to be active participants in their child's educational experience at the Children's Lab School. Parents of enrolled children are welcome to visit, observe and volunteer in our program. There are many opportunities for parents to be involved in ways that fit their schedules and interests.
Communication
The most important way for parents to be involved is through regular communication with staff about your child. Please briefly share with us your child's experiences since we last saw him/her. Knowing anything unusual that has taken place will help us better understand your child's behavior and needs. It is also helpful to know of any major events occurring in your family life – visits to and from special people or places, changes in family status, vacations, and other special happenings. Knowing this type of information also helps us better provide for your child's needs. We will also share information with you about your child's day with us. For younger children, there will be written information concerning eating, sleeping, and toileting. For all children, there will be verbal exchanges of pertinent information. There is also information posted in each classroom about the day's planned activities. This information is often useful in helping your child tell you about his/her day. Questions such as "Did you enjoy the nature walk?" or "What was it like to paint with a feather?" may elicit more information and conversation than a simple "How was your day?"
If your child will not be at school, please call to let us know. If your child is ill, please let us know what they have so we can be alert to similar symptoms in other children.
We will provide you with written information about any accident your child has at school. We will also usually give you written information about any symptoms of illness that we observe. If an injury or illness is unusual or serious, we will call you to inform you.
Director Notes
Instead of a monthly newsletter, the Director of the Children's Lab School will send out Director Notes. These will come out about two to three times a month and share upcoming events, news about the school, and friendly reminders.
Parent Conferences
All parents are encouraged to participate in twice-yearly parent-teacher conferences. The 30 minute conferences offer teachers and parents the opportunity to discuss a child's progress, share concerns, and plan together to meet a child's developmental needs. The conferences help increase consistency between home and school, and this helps us provide the best care possible for your child.
Parent Association
All parents are members of the Parent Association. The Association decides each year how frequently and when they want to meet. Annual projects and meeting topics include: fundraising, special school events, parenting workshops and providing a forum for parent feedback and ideas. Parents serve as officers, committee chairs and room representatives.
Family Support
Other family support includes speakers at Parent Association meetings, parenting series, and parent workshops on specific topics (for example, toilet learning or kindergarten transition) that are planned throughout the school year. Families also have access to a parent resource library which includes books, videotapes and DVD's on parenting topics.
Family Events
Several family events are also planned throughout the year. Events are planned at different times of the day in order to allow parents to attend at least one event around their schedule. Some example of events in the past have been a parent recognition breakfast, a Soul Food Lunch, special musical or educational entertainment, and an end of year party at The Thinkery.
Volunteers & Opportunities
There are many opportunities for parents to volunteer in our program. Parents are encouraged to share a special talent, hobby or family tradition in their child's classroom. There are opportunities for parents to go on field trips throughout the year. Some parents have shared their expertise by assisting with special projects like training, web page development, photography, and translating documents. There are also many small, but important volunteer jobs that make our program run more smoothly, including cleaning and organizing, inputting and filing children's books, and so on.
Other Involvement
Annually parents are asked to complete a parent survey that assists the program in evaluating its services. Parents are also included on hiring committees and other committees that review and revise program policies and procedures.