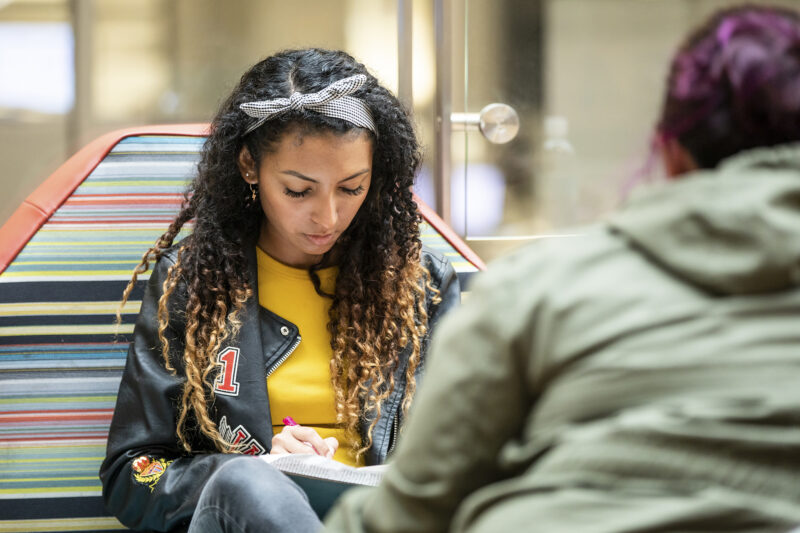 Application Process and Requirements
Application Process and Requirements
Select the following when prompted:
Area of Study: Education
Program: Child Care and Development
Award: Certificate or Associate
Prepare to complete criminal background check forms
All students enrolled in courses with field work components (lab hours in child care centers) must complete a criminal history statement and a notarized affidavit on the first day of class or at the orientation for distance learning courses.
These forms are legal documents that must be filled out completely and correctly. They are required even if you are doing all required field work hours at your workplace. The information will be submitted to the Texas Department of Family and Protective Services (TDFPS) for verification as required by law.
You must bring a government-issued photo ID with you to the first day of class. Acceptable photo ID's include:
State-issued drivers license
State-issued non-driver ID
U.S. passport
U.S. military ID card
Resident alien ID or "green card" issued by the U.S. Citizenship and Immigration Services
You will also need to know your Student ID number too.
You may review the forms here ahead of time.  
Criminal History Statement for Child Development Lab Students (state issued DL/ID)
Affidavit of Criminal History Statement (must be notarized)
Contact us if you have any criminal history
The eligibility criteria for child care center volunteers is determined by the Texas Department of Family and Protective Services (TDFPS) Minimum Standards for Day Care Centers.
While certain felony convictions make you ineligible to work in child care or take any child development courses with laboratory components, every case is different. If you have any criminal history, contact us three months prior to enrolling in child development courses to discuss your eligibility and determine if a Risk Assessment is needed.
Call the Child Care and Development Department at 512-223-5201 or the Director of the Children's Laboratory School at 512-223-5200 for more information.
Affidavit
A notary from the Child Care and Development Department will be in class during the first session to notarize your affidavit. This service is free. If you are unable to have your affidavit notarized at that time, you'll need to go to the department's office and have it notarized. Please call the office and make an appointment at 512-223-5201.
FBI Fingerprinting 
If you have lived outside of Texas in the last five years you must also obtain an FBI fingerprint background check through IdentoGO Texas Daycare Licensing. You will receive an email from them with instructions on how to schedule your appointment directly with IdentoGO.  The cost is approximately $45. You'll need an official photo ID and your Social Security number.
Please contact the Child Care and Development Department with your fingerprint appointment date or any updated information that you may receive to better assist you in this process at 512-223-5201.