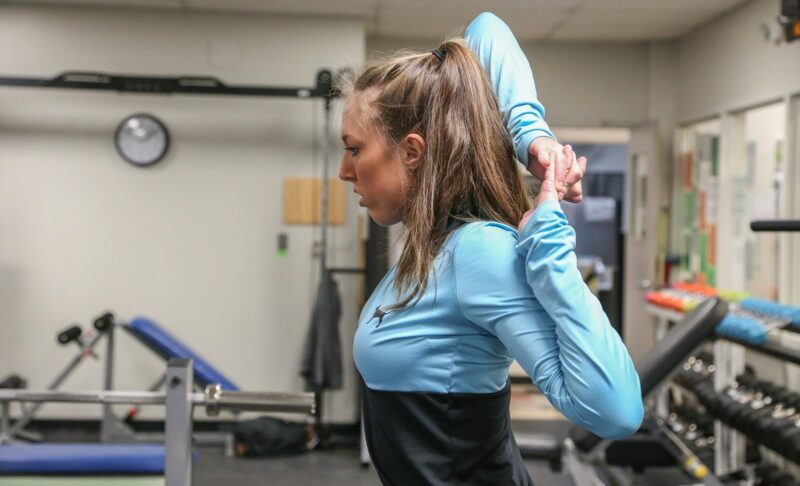 Fitness and Activity Classes
Fitness and Activity Classes
Our activity classes are for everyone, no matter what your skill level, age, or goals. If you are just starting out or getting active again after a long break, our professional instructors will work with you to ensure your safety and success. If you're an experienced athlete looking to sharpen your skills or try something new, you'll find the encouragement and challenge you're looking for.
Who takes our classes?
Seasoned athletes who want to hone their skills or try a new sport
Couch potatoes who want to get fit and active
Actors looking to gain or polish skills for new roles
Full-time or part-time ACC students who need credit hours to meet requirements
Why take our activity classes?
Get small group training at affordable prices
Learn from some of the best-qualified instructors in the area
Get fit and have fun while you fulfill elective or physical education requirements for your degree
Earn college credit toward an Associate's or Bachelor's degree
"Our instructors offer a level of experience that people don't get from working out in a regular gym or on their own," says Jamee Stewart, chair of the ACC Health and Kinesiology Department. "Sometimes when you walk into a gym it seems like everyone knows exactly what they're supposed to do. We start at the basic level and move on. When people finish their classes they can go out on their own and feel confident that they know exactly how to perform their exercises no matter what activity they're doing."
Link to the ACC Course Schedule for current course offerings.
Activity classes are exempt from the "Third course attempt" fee and may be be taken multiple times. Classes offered may vary by semester, but usually include the following:
Conditioning
Cardio conditioning, aerobics, weight training, yoga, flexibility, walk/jog
Martial Arts
Aikido, judo, karate, tai chi, martial arts conditioning, self-defense, martial arts weaponry
Team Sports
Basketball, volleyball, soccer, flag football, softball
Individual sports
Golf, tennis, fencing, bowling, gymnastics
Aquatic sports
Swimming, lifeguarding, paddling, rowing, snorkeling
Dance
Jazz, social, middle east, ballet, improv, modern
Locations
Classes are held at over a dozen locations in the Austin area, including ACC's gyms at the Northridge and Riverside campuses. See the course schedule for a complete list of locations.
How to enroll
Credit classes
If you already have an ACC eID, simply register for the course(s) you want.
If you are not already an ACC student, you will need to complete the ACC admissions process before registering.
ACC Admissions
(Select "Education" when asked for your Area of Study.)
Continuing Education
All activity classes are also offered through ACC's Continuing Education (CE) department. If you live outside of ACC's service area, you may find it more economical to register through Continuing Education. Continuing Education students do not need to go through the full credit class ACC registration process; simply register and pay.
If you live within an ACC District area, the cost is the same as a credit class. Besides earning college credit, enrolling as a credit student gives you other benefits: You will have a student ID, be able to use other ACC facilities, be eligible for any student discounts in your community, etc.